Biomedical Materials Group - News
Free PhD position from March 2018
Position of PhD student at Dept. Biomedical Materials from 1st March, 2018 on for 3 years (Part-time employment: 75 % according to TV-L 13)
Internationales Austauschprogramm der MLU mit Australien für Studenten der Biowissenschaften, Pharmaceutical and Industrial Biotechnologie und Pharmazie ab 4. Studienjahr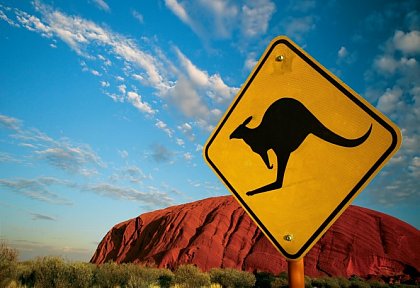 ---
Die Martin-Luther-Universität Halle-Wittenberg ist Mitglied eines von der Europäischen Union geförderten Projektes, welches den Austausch von Studenten zwischen Europa und Australien fördert. Dabei können deutsche Studenten ab April 2017 für 3,5 oder 5 Monate an der Queensland University of Technology in Brisbane oder der University of Sydney Kurse auf dem Gebiet des Biomedical Engineerings und der Pharmazie belegen und gleichzeitig in Absprache mit der Arbeitsgruppe Biomedizinische Materialien und den Kollegen in Australien eine Masterarbeit oder Diplomarbeit anfertigen.
Der Austausch wird von der EU mit einem Stipendium in Höhe von 1.000,- € pro Monat und einer Erstattung von Reisekosten in Höhe von 1.500,- € gefördert.
Voraussetzung für die Teilnahme am Austauschprogramm in dem bis zu 6 Studenten gefördert werden können sind ein international anerkannter Abschluss der englischen Sprache (IELTS, TOEFFL or CET) für die Zulassung als Student in Australien, sowie die Staatsbürgerschaft eines Mitgliedsland der Europäischen Union und natürlich gute Studienleistungen.
Weitere Informationen hinsichtlich der australischen Partneruniversitäten und der Studieninhalte können auf der Website des Projektes unter http://www.beam-jmp.eu/partners.html oder bei Dr. Andrea Liedmann (andrea.liedmann@pharmazie.uni-halle.de) erhalten werden.
Der Aufruf für Bewerbungen für das kommende Jahr wird voraussichtlich Ende 2016 / Anfang 2017 erfolgen und auf der Website des Projektes und der AG Biomedizinische Materialien veröffentlicht.
Additional information
BEAM - Trento 3.2016.pdf (4.3 MB) vom 04.11.2016
---
---